Meet Our Team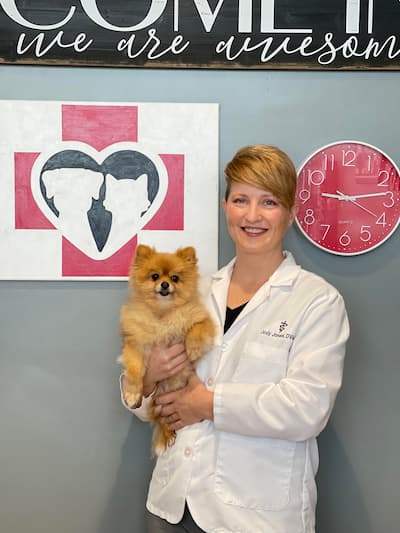 Dr. Jody Jones
Dr. Jody Jones is our veterinarian at Cotner Pet Care. She is from Sargent, NE. She recieved her undergrad degree from UNL, where she studied from 1996-1998. She then attended vet school at K-State College of Vet Medicine from 1998-2002. Dr. Jones has had additional training in dentistry and animal behavior. She currently has three dogs, Dixie, Daxson, and Shelby and three cats, Amigo, KonKon, and Chico. She enjoys bike riding, hiking, volleyball, and spending extra time with family and friends.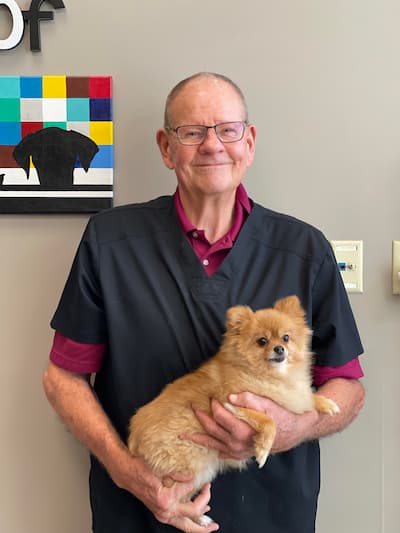 Dr. Glen Lore
DVM
Dr. Glen Lore started out as our relief vet for both Cotner and Superior. He has since grown to love us and decided to put down some roots and practices part-time. He is from Scottsbluff, NE, where he had a clinic for years. He enjoys spending time with his granddaughters every chance he gets. As well as splitting custody of Shelby with Dr. Jones.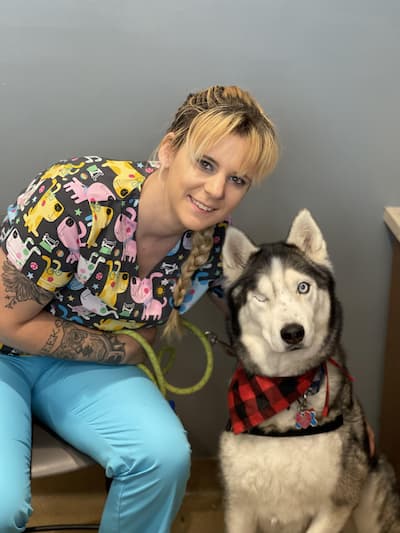 Kassy Carlson
Veterinary Assistant
Kassy is one of our assistants at Cotner. She enjoys spending her free time fostering dogs through a local rescue. She has grown up around animals her whole life, including her two dogs at home, Bentley and Ferrari. Working in the field has always been a dream of hers. She also enjoys spending her free time with her fiancé and daughter.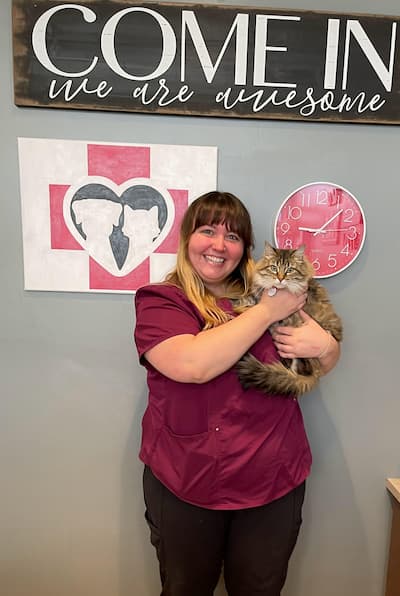 Lauren
Veterinary Assistant
This is Lauren! She is one of our part-time veterinary assistants here and is currently in school to get her Veterinary Technician license. She has two cats, Lord Dashington and Butter.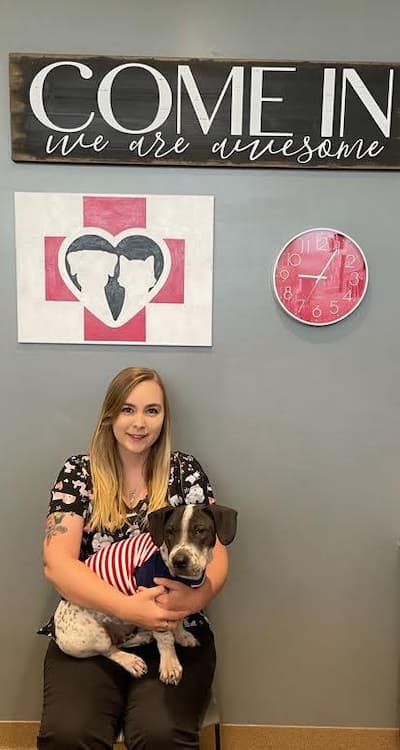 Kara
Receptionist
Kara is our receptionist at Cotner. She has lived in Lincoln all her life. She has 3 dogs who are her babies and regularly watches her parents' dogs that are jokingly called her siblings. She enjoys fostering puppies, spending time with friends and family as well as listening to audiobooks in her free time.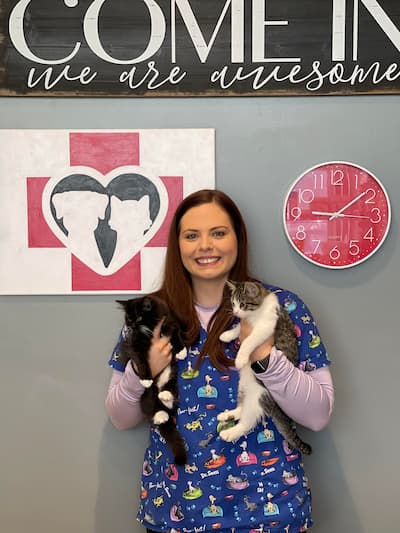 Ashley
Practice Manager / Veterinary Assistant
Ashley is our Practice Manager, Veterinary Assistant, and is currently in school to become a Licensed Technician. She came to us with a background in management, HR, and doggie daycare experience, as well as a love and passion for rescue animals. She currently has a house full of dogs, Max, Luna, Dominic and Ruby, two cats, Cricket and Kitty, and her sister has a bearded dragon named Mushu, who she looks at but doesn't touch. Free time, outside of work, school and being a mom to two little girls is scarce, but live music or a bonfire with good friends is where you will find her.